Terms and Conditions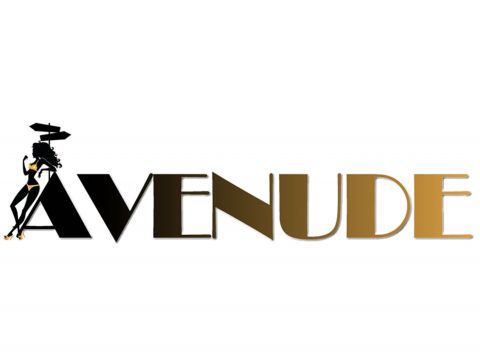 Terms and Conditions
Effective date: October 08, 2018
AVENUDE ("us", "we", or "our") operates the http://www.avenude.com website (the "Service" or "Site").
General Terms of Agreement
---
Age Restriction Terms. No persons under the age of eighteen (18) years old, may directly or indirectly access, subscribe, view, possess or obtain any contents from this site. You hereby affirm and warrant that you are eighteen (18) years old or over the age of eighteen (18), and are capable of lawfully entering into this agreement.
Content Terms. You hereby acknowledge and agree that the materials published, broadcast, contained, and/or downloadable on this site and/or service, including without limitation, videos, images, audio clips, text, hyperlinks, interlinks, software, logos, icons and any other proprietary content, tangible or not, include sexually explicit visual, audio, and/or depictions of nudity and that you are familiar with and not offended by such content.
Binding Agreement Terms. This Agreement spells out the terms and conditions to which you and all users of this site (the "Site") are expected to abide by. By creating an account, purchasing a Membership or Trial Membership or by accessing or using this Site in any manner, you acknowledge that you have read the Agreement, understand the Agreement and agree to be bound by its terms. If you do not agree to be bound by the terms of the Agreement, you must leave this Site immediately.
Membership Purchase Terms. In the event that you purchase a Membership or Trial Membership, you may be asked to enter your credit card information and/or other information. By providing this information you agree to become a subscriber to this Site and, subject to the terms and conditions set forth in this Agreement.
Third Party Terms. This site contains links to other related internet websites, sponsors, and affiliates of the AVENUDE®. Your selection of an ad banner or link will redirect you from this site to a third party website. We have no control over and no liability for any third party websites or materials. The transactions that occur between you and any such third party are strictly between you and the third party and are not the responsibility of AVENUDE®. We make no guarantees about the accuracy, content, or quality of the information provided by such sites, and we assume no responsibility for unintended, objectionable, inaccurate, misleading, or unlawful content that may reside on those sites. We are not responsible for the availability or contents of such outside sites, and you should direct any concerns regarding any external link to the third party site's administrator or webmaster. You agree that AVENUDE® shall not be responsible or liable for any loss or damage of any sort incurred as the result of any dealings with such websites, third parties, advertisers, or sponsors as the result of their presence on the Site.
Authorization of Use Terms. Subscribers to this Site are hereby authorized a single access rights to access the service or material located on this website. This access rights shall be granted for sole use to one Subscriber. All memberships are provided for personal use and shall not be used for any commercial purposes or by any other third parties. Commercial use of either the Site or any material found within is strictly prohibited unless authorized by us. No material within the Site may be transferred to any other person or entity, whether commercial or non-commercial. No material within the Site may be distributed through peer-to-peer networks or any other file sharing platforms. In addition, materials may not be modified, altered, or reproduced. Materials may not be displayed publicly, or used for any rental, sale, or display. Materials shall extend to copyright, trademarks, or other proprietary notices there from. CCBill and the Site reserve the right to terminate this access rights at any time if the terms of this agreement are breached. In the case that the terms are breached, subscriber will be required to immediately destroy any information or material printed, downloaded or otherwise copied from the site. Access to the Site is through a combination of a username and a password. Subscribers may not under any circumstances release their access rights to any other person, and are required to keep their access rights strictly confidential. We will not release passwords for any reason, to anyone other than the Subscriber, except as may be specifically required by law or court order. Unauthorized access to the Site is a breach of this Agreement. Subscribers acknowledge that the owner of the Site may track through the use of special software each Subscriber's entry to the site. If any breach of security, theft or loss of access rights, or unauthorized disclosure of access rights information occurs, Subscriber must immediately notify CCBill or us of said security breach. Subscriber will remain liable for unauthorized use of service until we or CCBill are notified of the security breach by e-mail or telephone.
Changes to Service. We continually test, modify and make changes to this Site, including without limitation the Content, delivery methods and availability of portions of the Content, membership plans, and pricing. By using this Site and entering into this Agreement, you agree that We may change, suspend, discontinue, and/or limit your access to any portion of the Site, including without limitation, the availability of any feature, Content at any time without notice or liability to the us. The particular Content available in your membership may differ from the Content available in your past or future memberships or in other users' memberships.
Changes to the Agreement. We may change, add, or remove portions of this Agreement at any time. Changes are effective upon notice by posting, or made available as a hyperlink on this Site. Your continued use of this Site will indicate your acceptance of such changes. If future changes to this Agreement are unacceptable to you, or cause you to no longer be in compliance, you may cancel your membership by providing us notice and subject to the terms and conditions of this Agreement. From time to time, we may ask you to accept the revised terms of service to continue using this Site.
Shipping Terms
---
All merchandise will be shipped within 3 business days. See below for Refund and Return/Exchange Policy.
Subscription Terms
---
AVENUDE® reserves the right to charge for its subscription service and to change its fees from time to time in its discretion. See below for Subscription and Cancellation Policy. 
Subscription Refund Policy
---
When you request a termination of your membership, subscription fees are NOT refundable. Subscribers are liable for all charges incurred by them until termination of service. Should a refund be issued by CCBill, all refunds will be credited solely to the payment method used in the original transaction. CCBill will not issue refunds by cash, check, or to another credit card or payment mechanism.
Cancellation Policy
---
If you'd like to cancel your subscription and not to be billed again, please contact us at avenude.official@gmail.com or contact CCBill at (https://support.ccbill.com/) via live chat, phone 1.888.596.9279, or email at support@ccbill.com.
If you would like to cancel an order for a product, contact avenude.official@gmail.com immediately. If the order has been shipped, a refund will not be issued until merchandise has been returned. If the cancellation is received before the order has shipped, the refund will be issued in 2-3 business days. A refund is not available on digital media that has been opened.
Refund Policy
---
Merchandise can be returned in resellable condition for a refund, though a refund is not available for digital media that has been opened. If you have any questions, please feel free to contact us at avenude.official@gmail.com.
Return/Exchange Policy
---
Merchandise can be exchanged for different sizes, or products of same value. Returns will be accepted in resellable condition. A return is not available on digital media that has been opened. If you have any questions, please feel free to contact us at avenude.official@gmail.com.
Disclaimer
User understands that AVENUDE® cannot and does not guarantee or warrant that files available for downloading from the Internet will be free of Viruses, Worms, Malware, Spyware, Trojan Horses or other code that may manifest contaminating or destructive properties. User is responsible for implementing sufficient procedures and checkpoints to satisfy subscriber particular requirements for accuracy of data input and output, and for maintaining a means external to the site for the reconstruction of any lost data. AVENUDE® does not assume any responsibility or risk for the subscriber's use of the internet. User's use of this site is at their own risk. The content is provided "as is" and without warranties of any kind, either expressed or implied. AVENUDE® disclaims all warranties, including any implied warranties of merchantability, fitness for a particular purpose, title, or non-infringement. AVENUDE® does not warrant that the functions or content contained in the site will be uninterrupted or error-free, that defects will be corrected, or that the site or the server that makes it available are free of viruses or other harmful components. AVENUDE® does not warrant or make any representation regarding use, or the result of use, of the content in terms of accuracy, reliability, or otherwise. The content may include technical inaccuracies or typographical errors, and AVENUDE® may make changes or improvements at any time. Users, and not AVENUDE®, assume the entire cost of all necessary servicing, repair or correction in the event of any loss or damage arising from the use of the site or its content. AVENUDE® makes no warranties that subscriber use of the content will not infringe the rights of others and assumes no liability or responsibility for errors or omissions in such content. AVENUDE® does not warrant or make any representations regarding the content's appropriateness or authorization for use in all countries, states, provinces, county or any other jurisdictions. If subscriber chooses to access the site, subscriber does so on subscriber own initiative and risk and are responsible for compliance with all applicable laws.
---